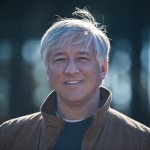 R. Scott Johnson
Director/Photographer
I help you craft your message and tell your story. I create images that promote business and brands. My specialty is marketing films, commercial photography and inspiring graphic design for Websites and Social Media. This site is full of beautiful work that has blessed individuals, businesses and causes. Consider me for your next project.
Lowcountry Pictures featuring...
Production, Editorial & Design for Films, Television & Social Media
Film & Video Production
I combine modern production technology and classic creativity to "move" people.
Commercial Photography
Studio and Location production for Marketing and Advertising.
Website Design
Stunning design and content for Websites and Social Media.
Fashion and Lifestyle Images
Licensed visuals for campaigns and branding.
"Making you look good, doing what you do."
Storytelling...
I help companies effectively leverage digital communications, specifically social media and websites; toward achieving specific business outcomes like increased sales and brand awareness. Companies have a hard time conveying their message in a very overloaded media world. If you want people to receive your message you have to package it in a form that is captivating, attractive and relevant to them. High-end visuals make this happen. My ultimate goal is to add depth to your brand message and use every project to deliver hope and encouragement to the world. Let me help your business grow!