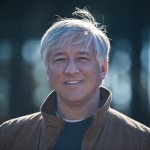 R. Scott Johnson
Director/Photographer
We tell stories that change lives. We create images that promote business and brands. Our specialty is marketing films, commercial photography and inspiring graphic design. This site is full of beautiful work that has blessed individuals, businesses and causes. Consider us for your next project.
Lowcountry Pictures featuring...
Production, Editorial & Design for Films, Television & Social Media
Film & Video Production
We combine modern production technology and classic creativity to "move" people.
Commercial Photography
Studio and Location production for Marketing and Advertising.
Website Design
Stunning design and content for Websites and Social Media.
Fashion and Lifestyle Images
Licensed visuals for campaigns and branding.
"We make you look good, doing what you do."
Storytelling...
We help you share your message with the World.